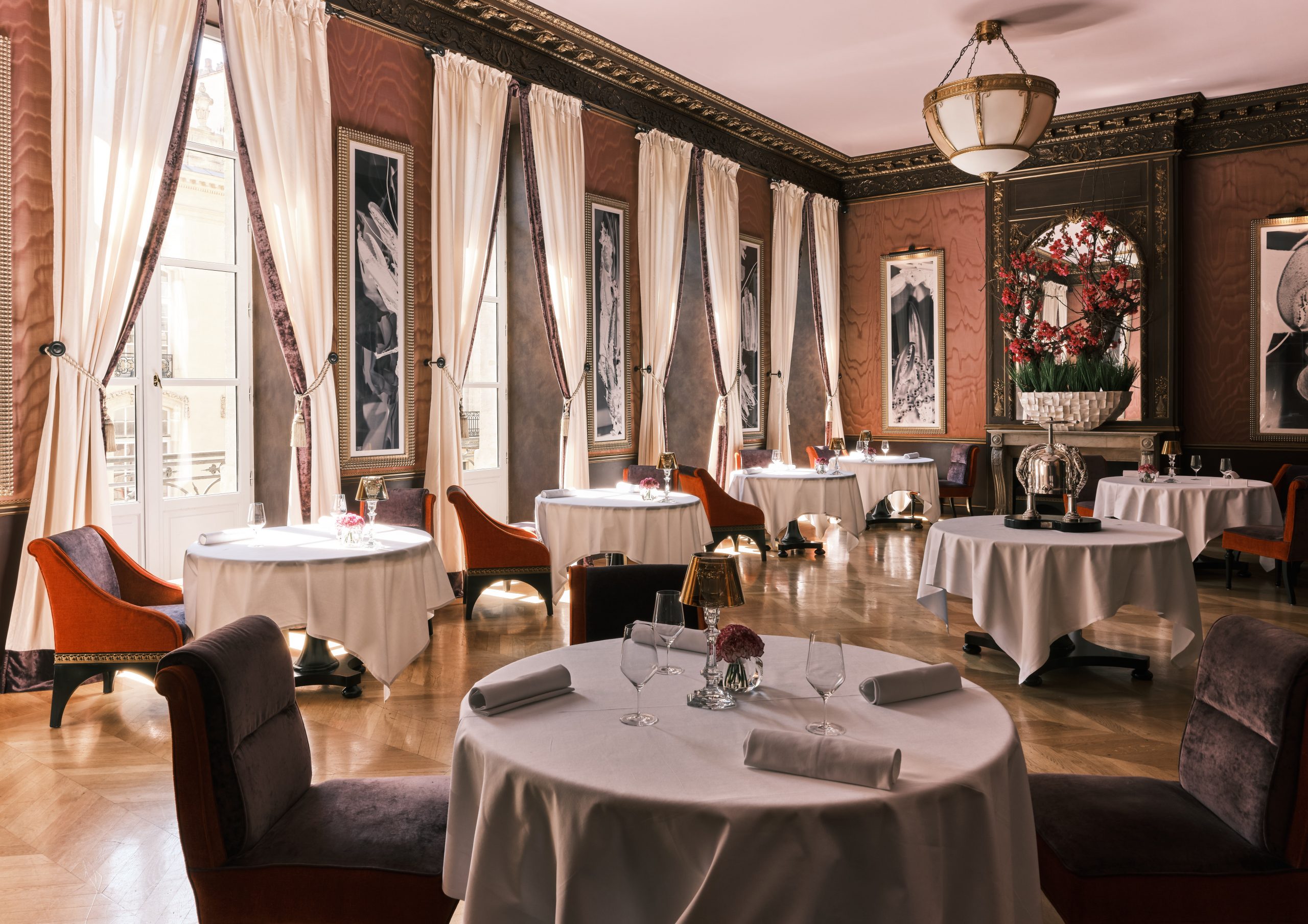 Le Pressoir d'Argent Gordon Ramsay
InterContinental Bordeaux – Place de la Comédie, 33000 Bordeaux, FRANCE
A few moments inside the Pressoir d'Argent Gordon Ramsay are enough to realize the grandeur of the place. One enters a place of elegance: sumptuous marquetry on the floor, bewitching tones of bright mauve-orange of the best effect. A subtle, warm and intimate atmosphere gives this high place of haute gastronomy a distinct personality for an unforgettable experience.

LE PRESSOIR D'ARGENT
Flavors and authenticity in the service of gastronomy
Le Pressoir d'Argent Gordon Ramsay, a two-star Michelin restaurant, seduces with its atmosphere and its tasty and creative cuisine. From his deep respect for the authenticity of products, Gordon Ramsay offers a menu that pays tribute to regional products. Black truffles from the Gironde, foie gras from the Charente or the unmissable Breton lobster à la presse are all references to the richness of the French culinary heritage.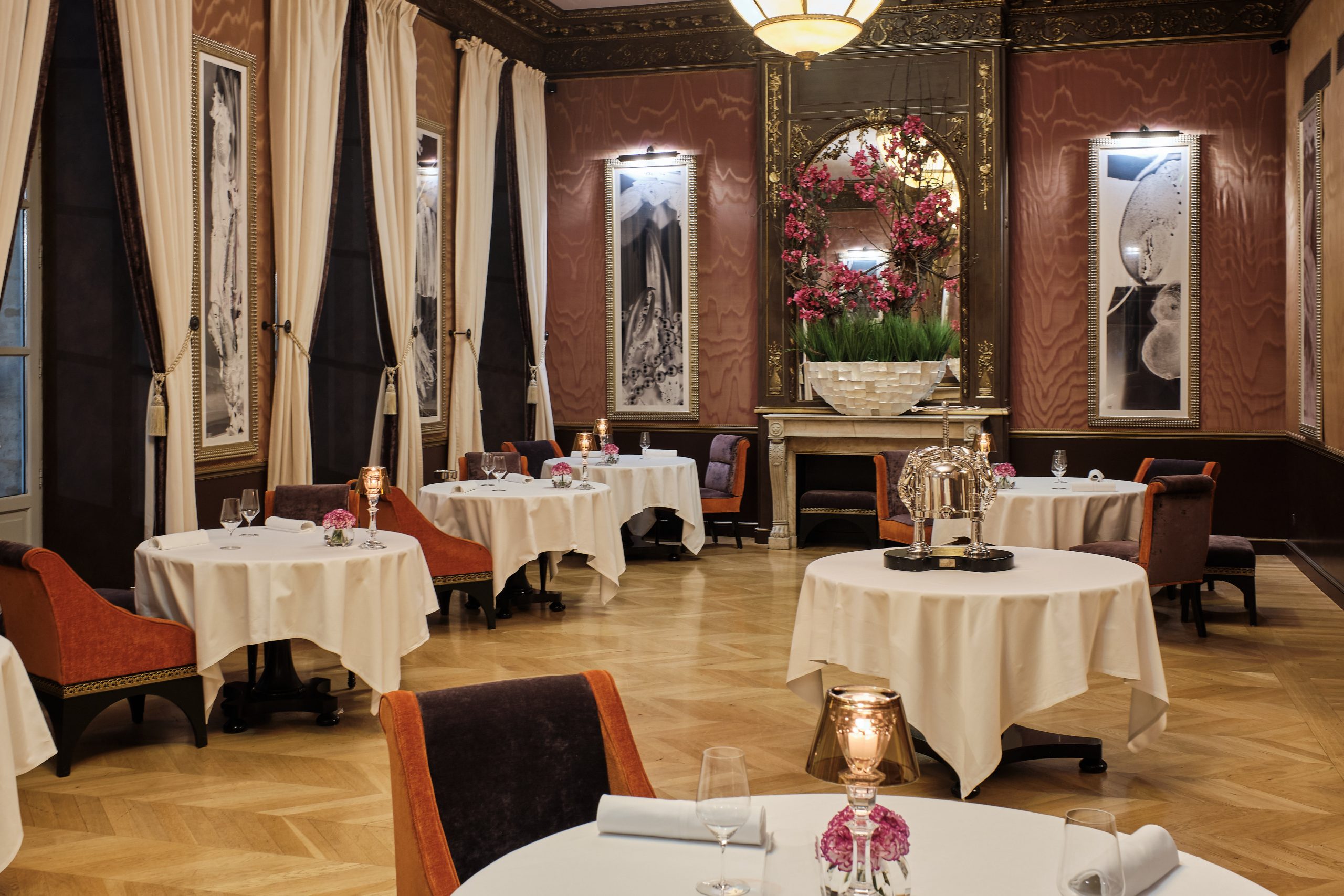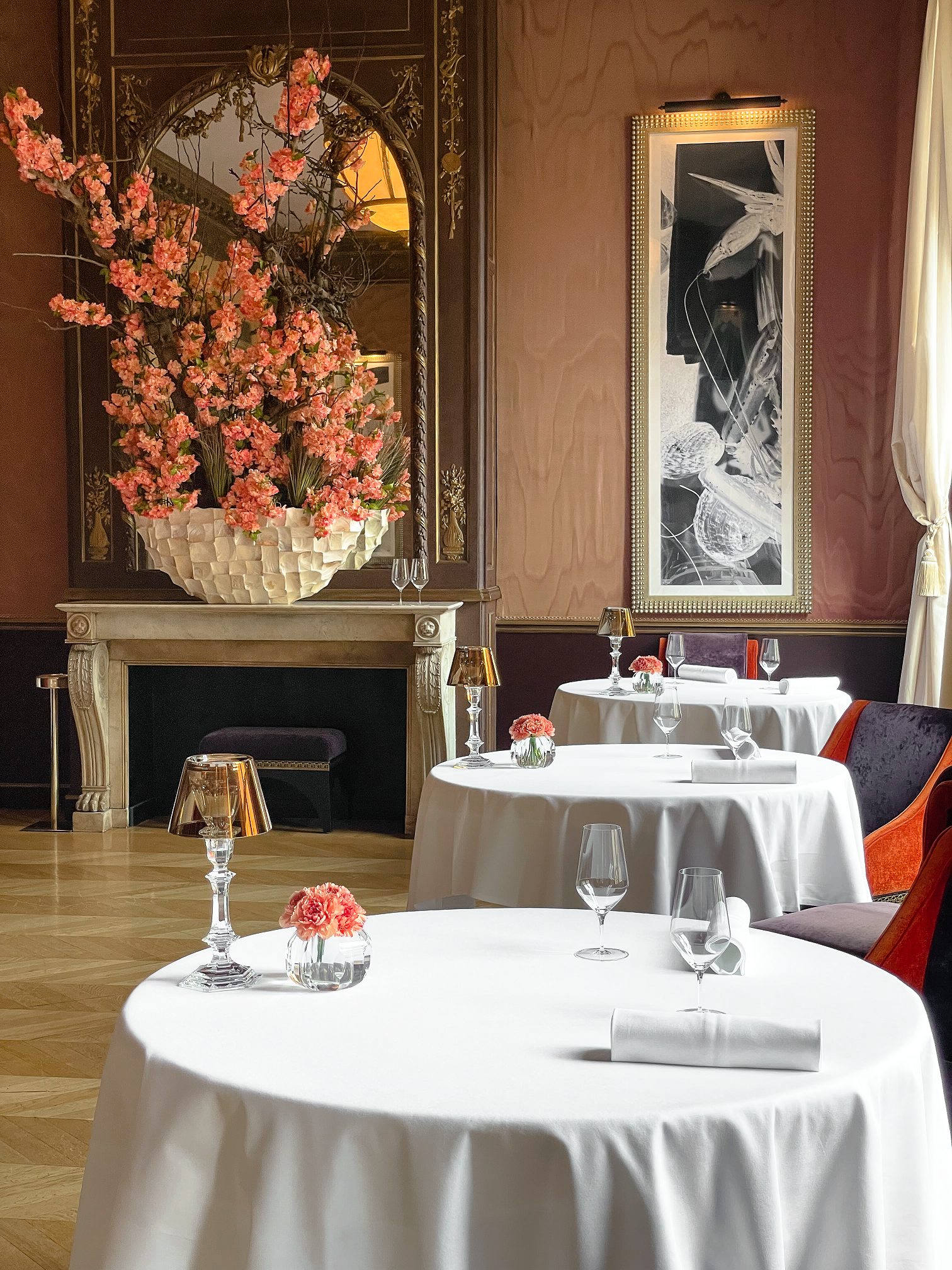 Located on the first floor of the hotel, the two Michelin-starred gastronomic restaurant Le Pressoir d'Argent Gordon Ramsay takes its name from the rare presence in its dining room of an imposing solid silver lobster press, of which only five have been made by Christofle in the world.
This collector's item continues to be used every evening in front of customers to grind coral and carcass to extract the juices from the blue lobsters – a ritual that is also a real show.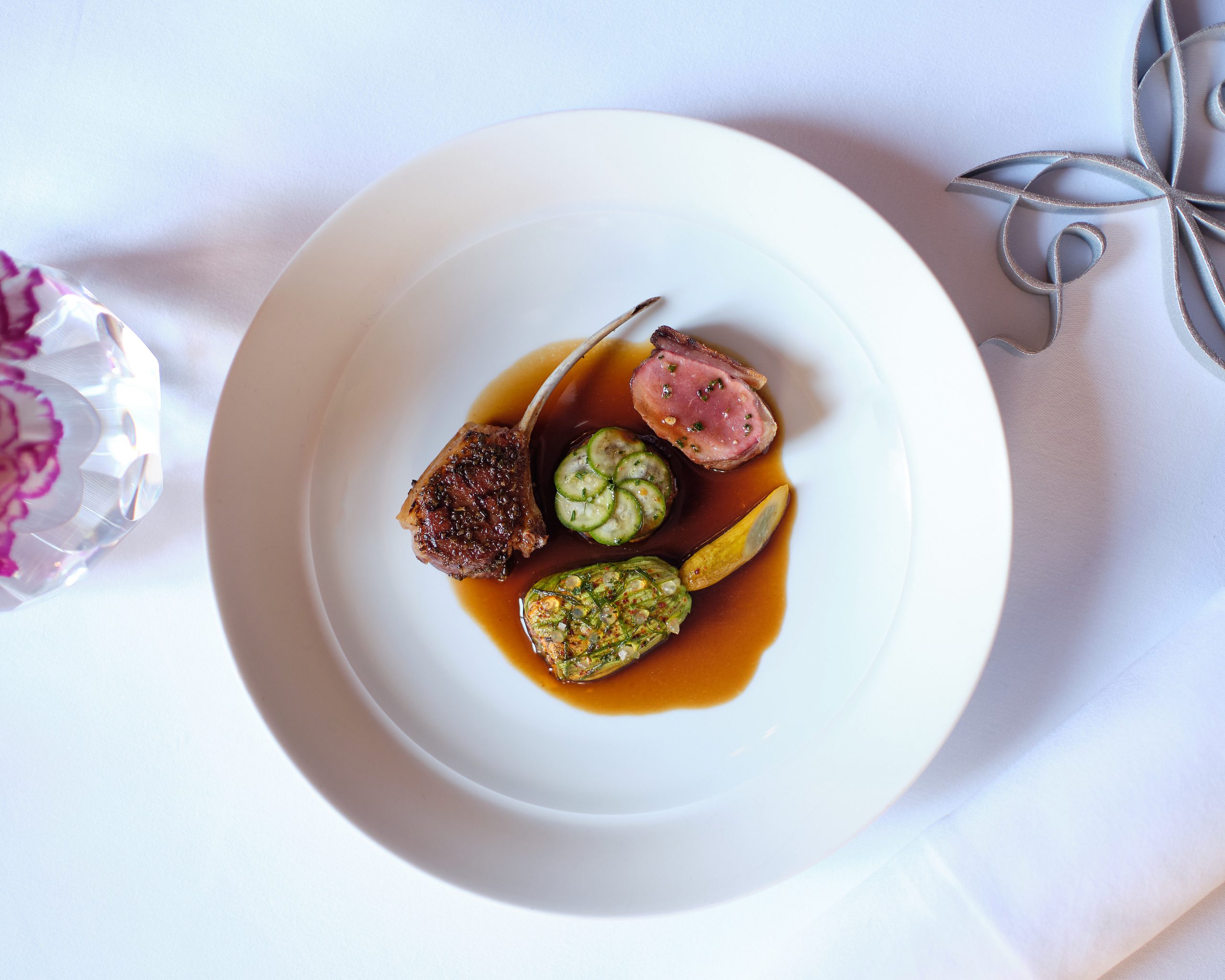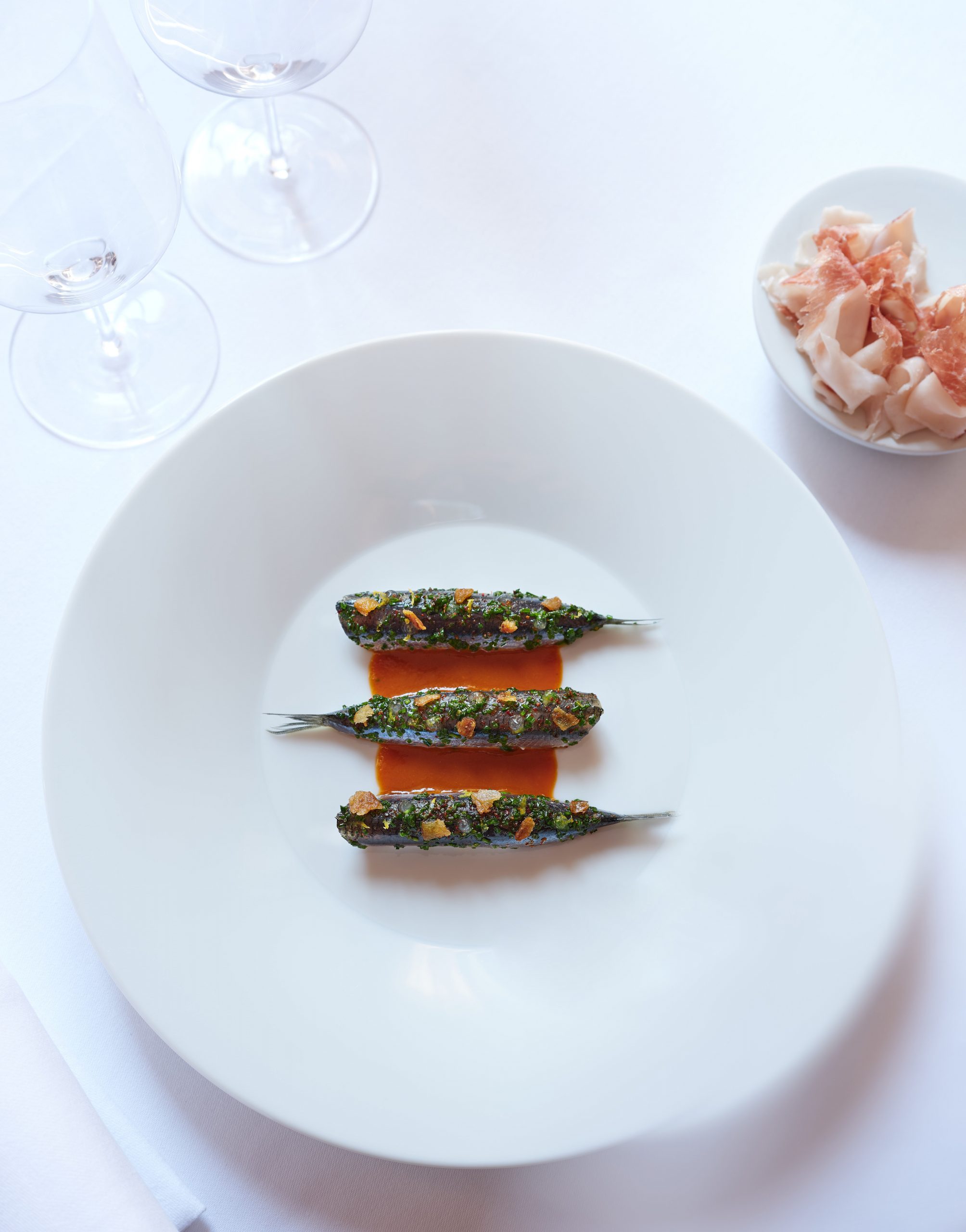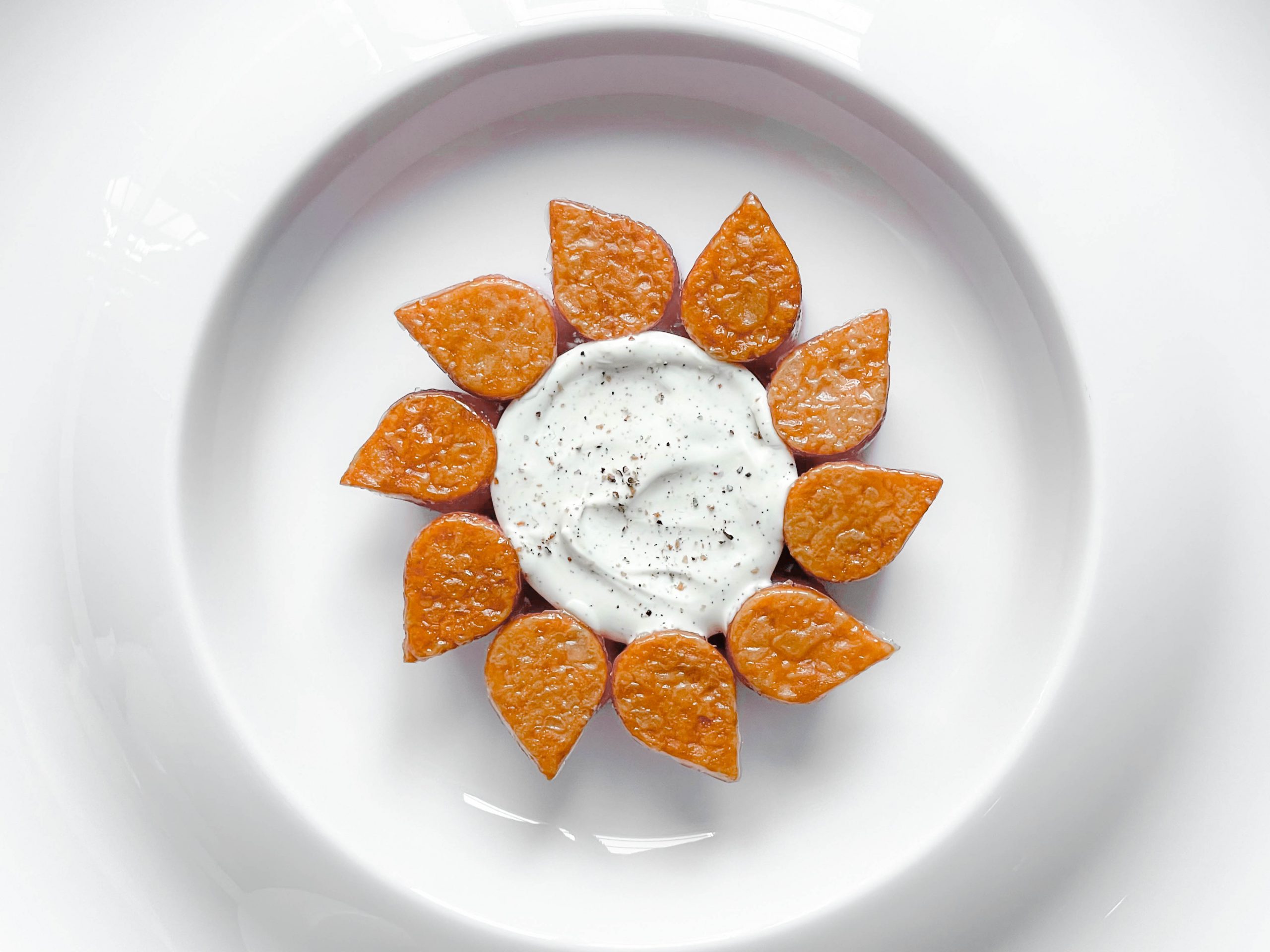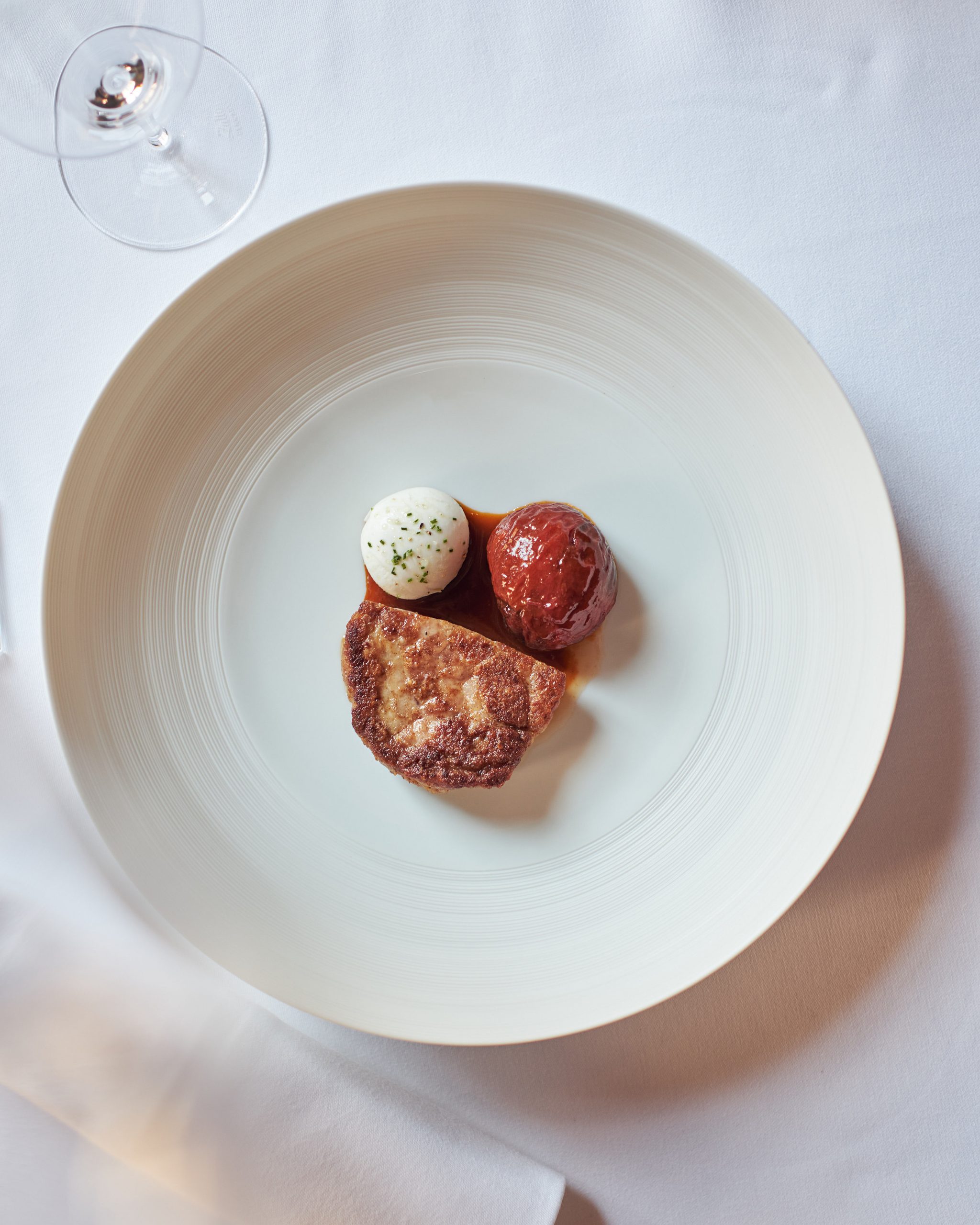 Symphony of flavors!
Like composers of taste, Pressoir d'Argent Gordon Ramsay Chefs compete to bring out the full potential of carefully selected local products to ensure an unforgettable taste experience. With the expert advice of the Head Sommelier, the choice of one of the 550 or so wine labels will add magic to the moment.
Our Gastronomic Offers