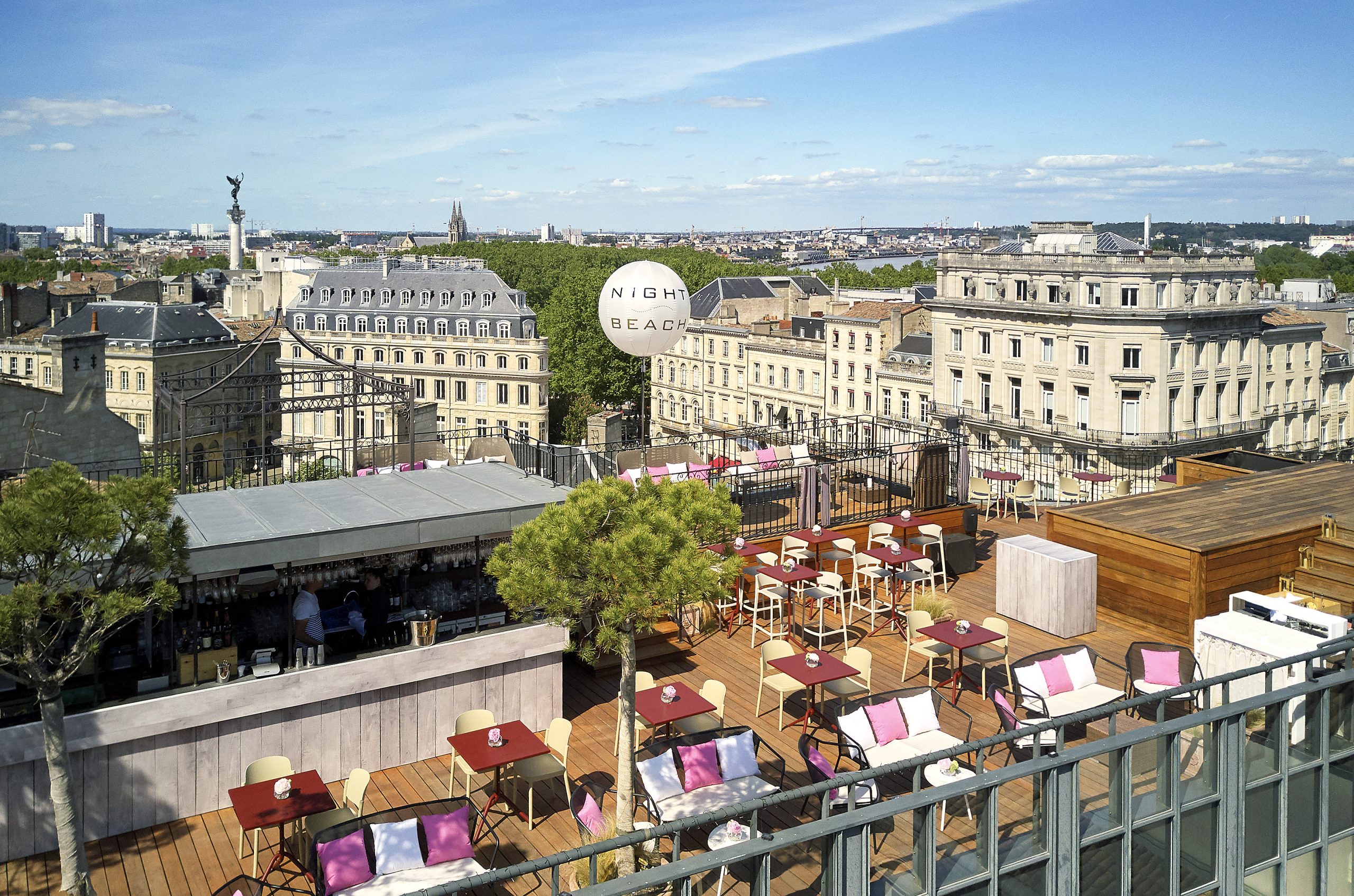 The Rooftop
InterContinental Bordeaux – Place de la Comédie, 33000 Bordeaux, FRANCE

For more information, please contact +33 (0)5 57 30 43 68 or restaurants.bordeaux@ic-bordeaux.com
THE ROOFTOP DOES NOT TAKE RESERVATIONS
In The Moon For Wine, our pop-up wine bar is open daily from 7pm to 10pm.
THE ROOFTOP
Night Beach
In summer, it's an open-air place to discover a unique theme. At noon, the Rooftop opens its elegant terrace with modern and comfortable furniture. A selection of seasonal, detox and healthy dishes, ranging from organic teas to freshly squeezed fruit juices.
In the evening, the Rooftop hosts trendy and high-end parties under the stars. Enjoy a rich selection of finger food and some of the city's most famous cocktails, prepared by award-winning bartenders.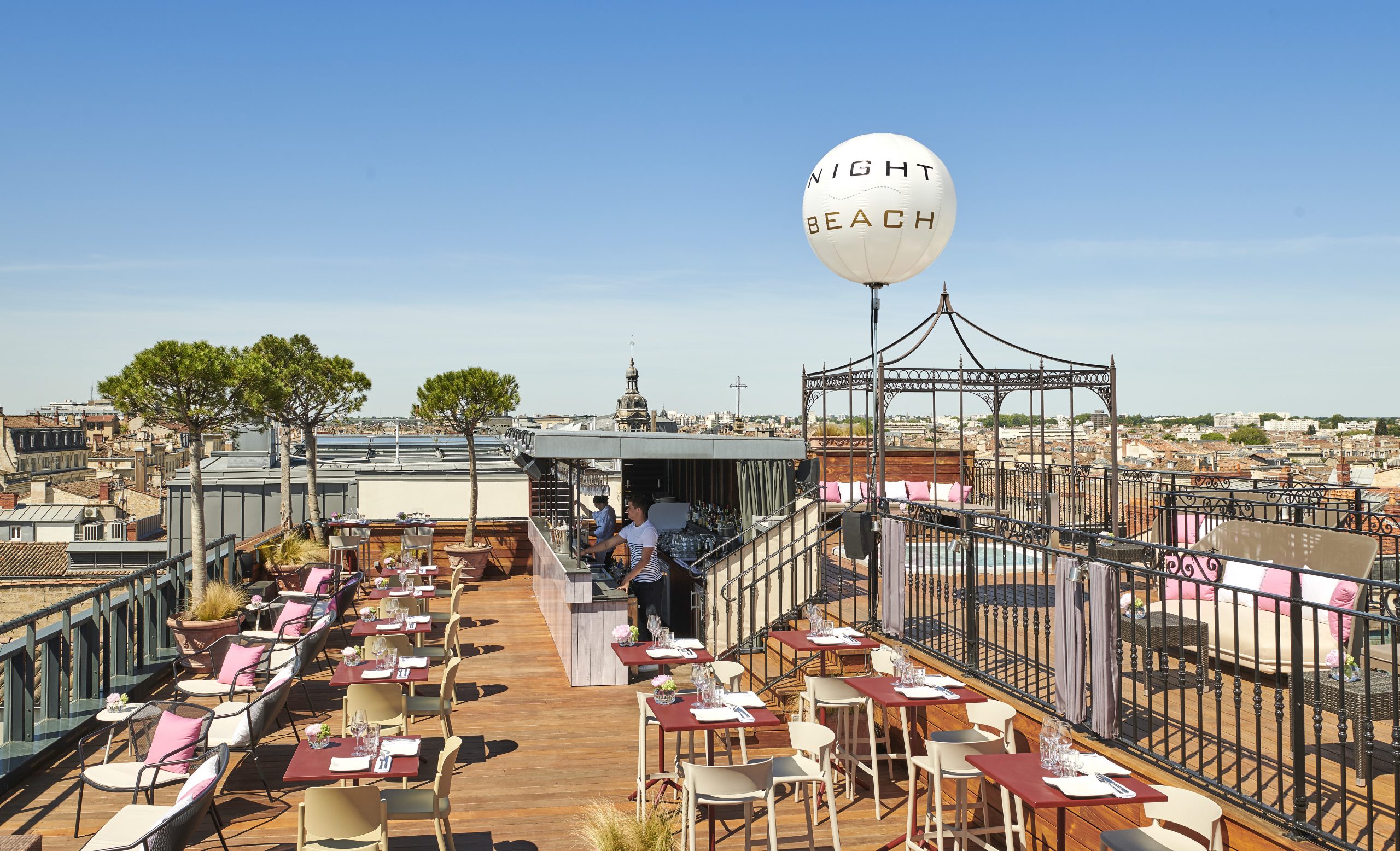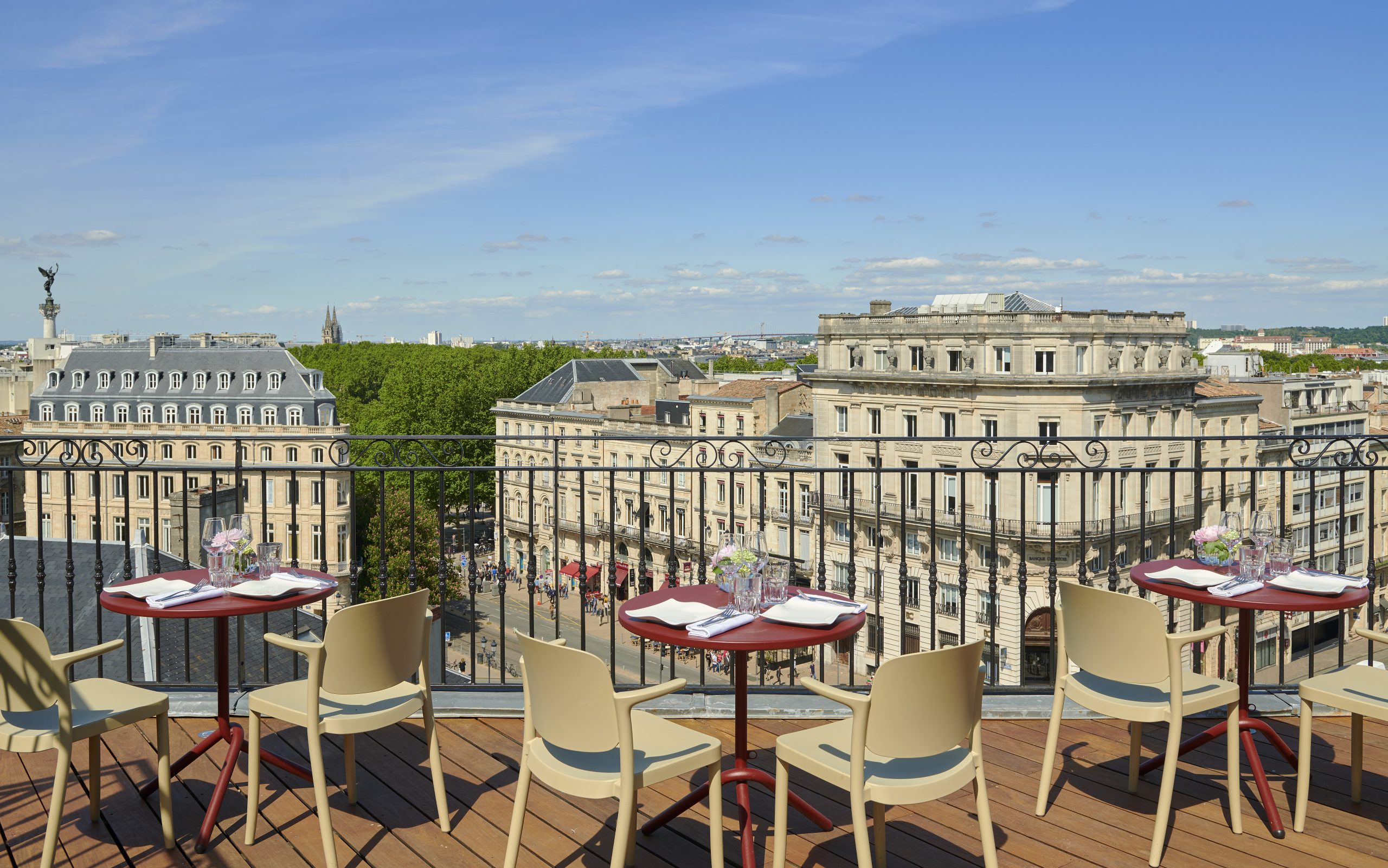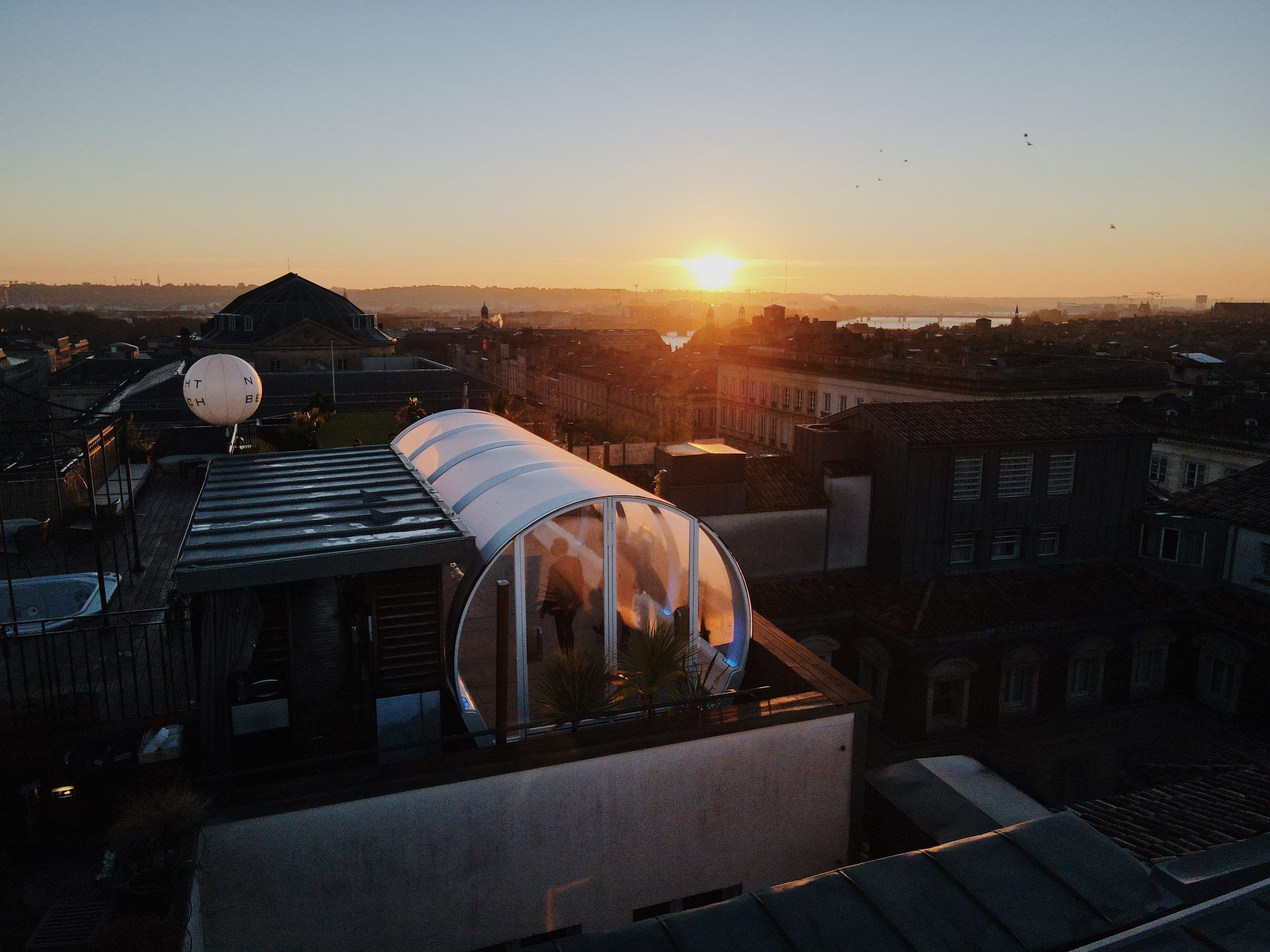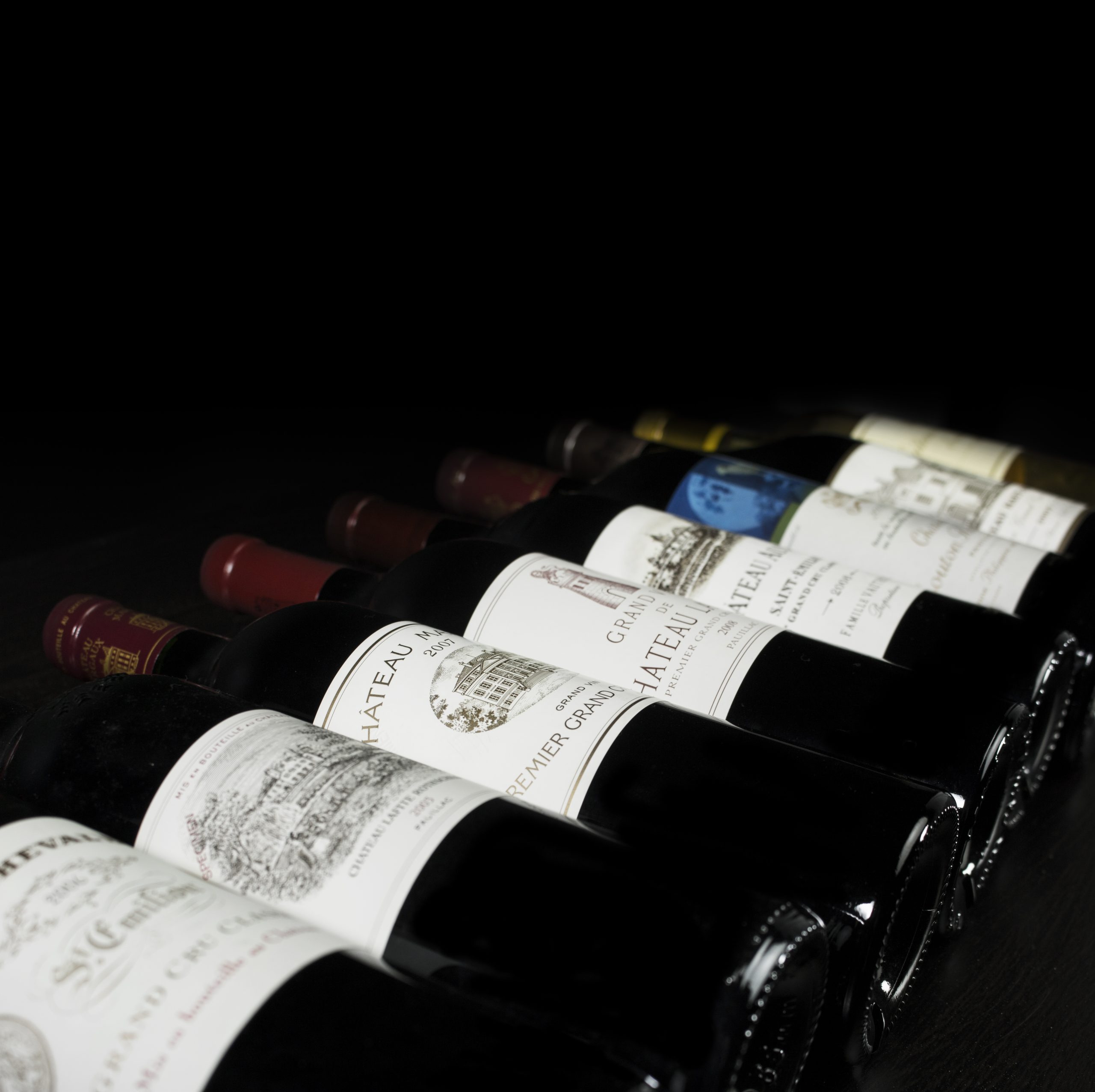 THE ROOFTOP
In The Moon For Wine
Since winter 2021, the Grand Hotel has been opening the doors of its Rooftop in a completely new form through a glazed winter terrace, with In The Moon For Wine, a pop-up wine bar.
Five different Grands Crus experiences are to be discovered each month through a service of Grands Crus by the glass. All accompanied by a catering offer with local flavors prepared to measure by Chef Romain Lorenzon, a unique nocturnal experience with your head in the stars…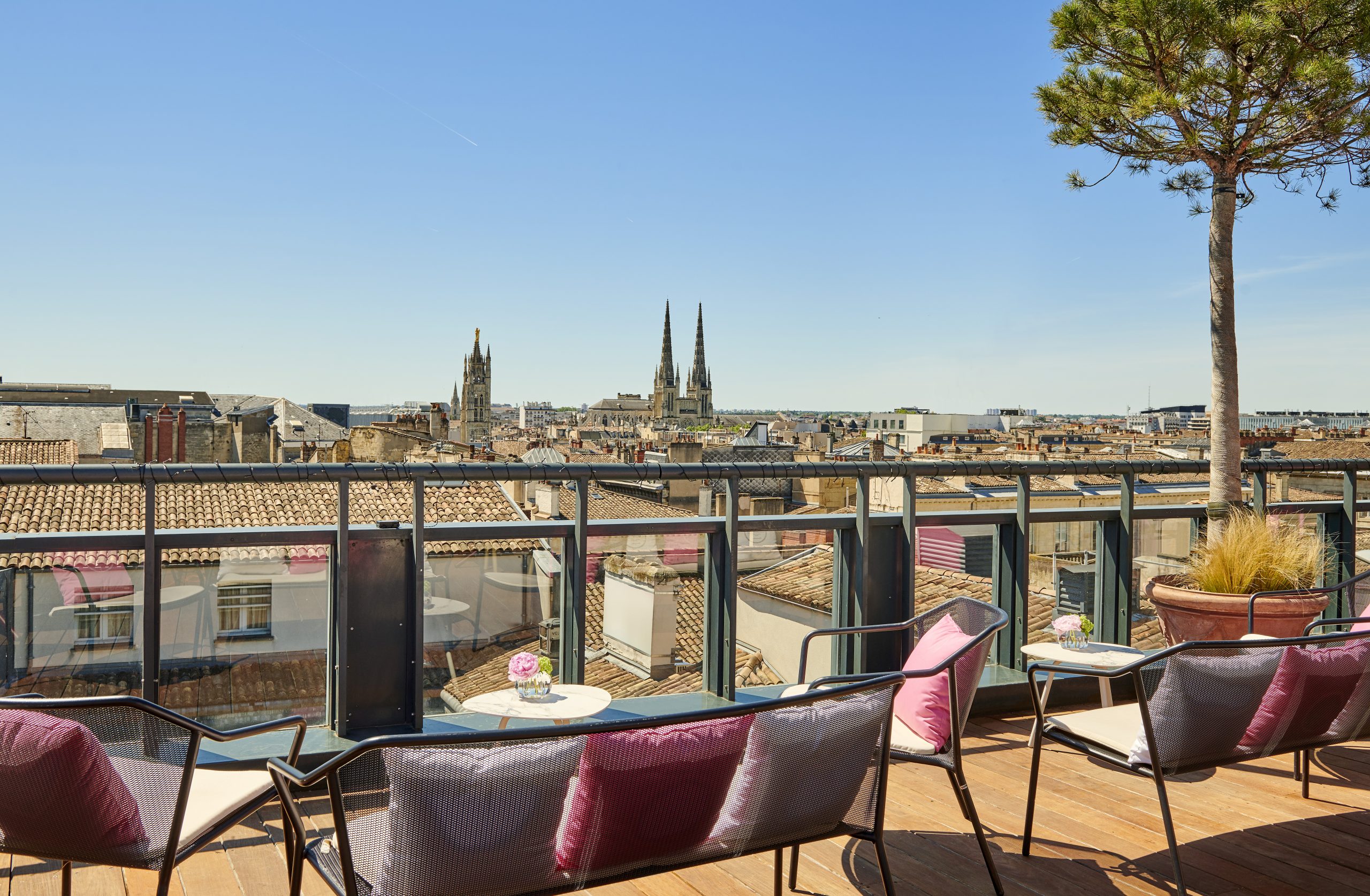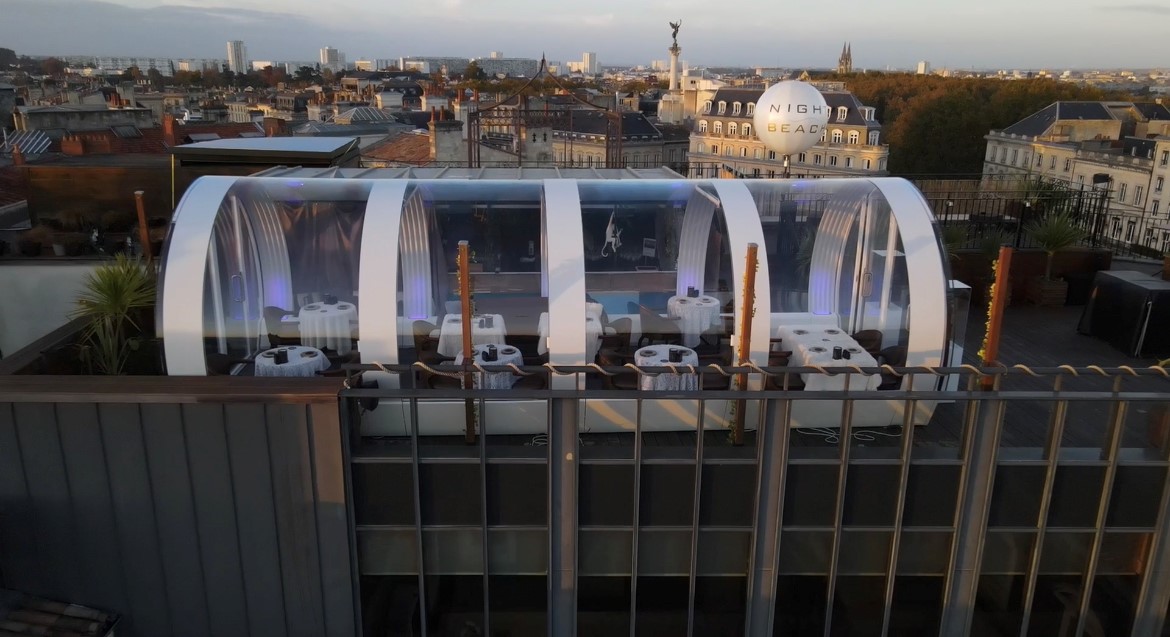 The conviviality of local products
In a spirit of sharing, fresh and local products to be found on the menu, between land and sea, from the lean meats of the Atlantic coast to the poultry of the Périgord region, you will be able to taste a selection of ripened cheeses from the Deruelle cheese factory, an unmissable address in Bordeaux.