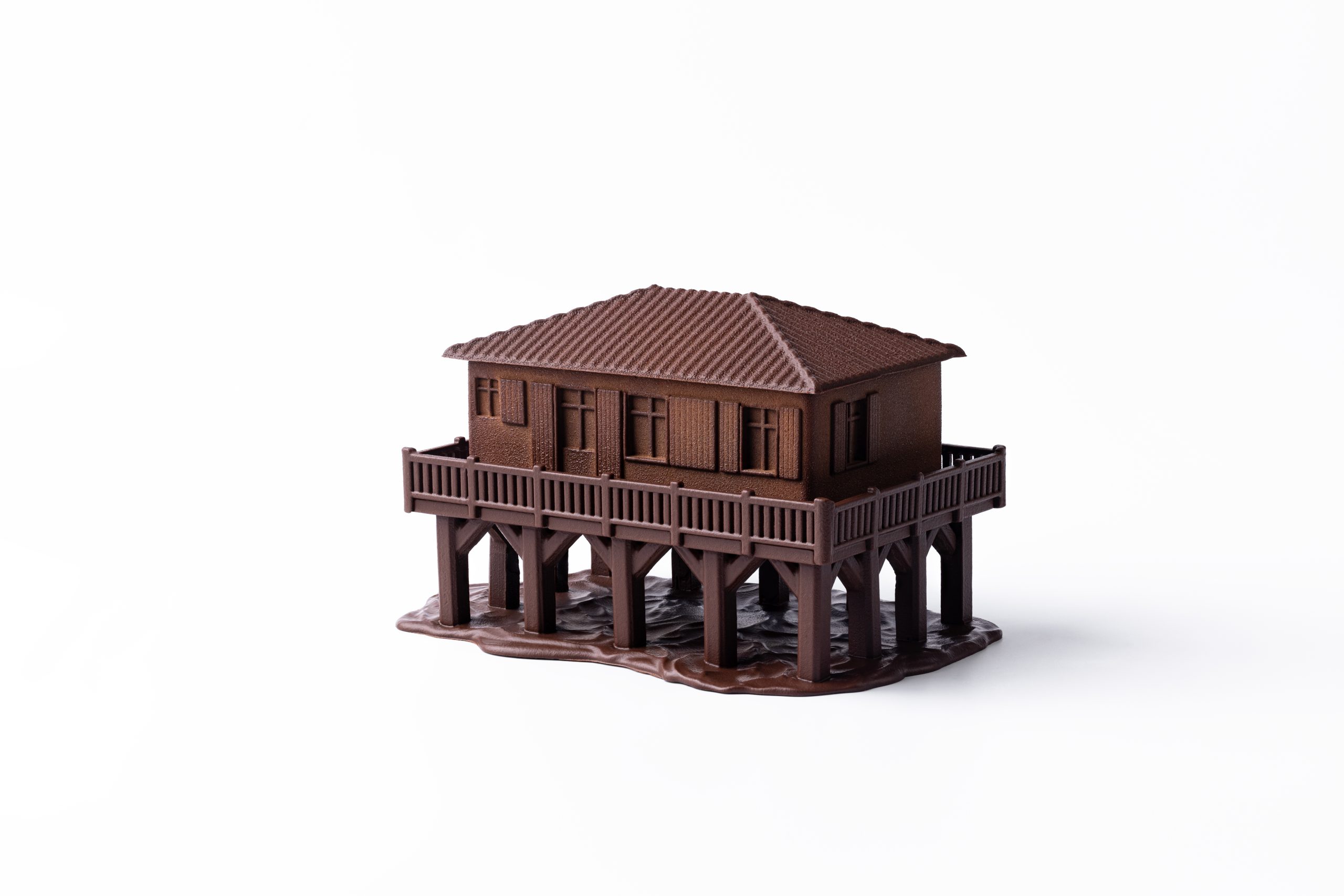 « La Tchanquée » by Chef Gaëtan Fiard
This year, the Yule log is a tribute to the Cabane Tchanquée No. 3 with its red shutters, a symbol of the Gironde region and more specifically of the Bay of Arcachon. This exceptional piece not only delights the taste buds, it is also part of an approach to conservation and sustainable development.
The tasting begins with a crispy puffed rice and hazelnuts, followed by a soft chocolate biscuit with a melting texture. This is followed by a chocolate-citrus cream and a citrus marmalade that perfectly balance out the sweetness of the dessert. Finally, the hazelnut praline offers an irresistible sweetness, while the 64% cocoa dark chocolate mousse concludes this creation with a gourmet and intense chocolate finish.
As part of our commitment to sustainable development, €10 from every sale of this Yule log will be donated to the renovation of Cabane Tchanquée N°3.
95 € for 6 to 8 people
(Must be ordered 72 hours in advance)
Available from 21 to 25 December 2023 at the Grand Hôtel de Bordeaux